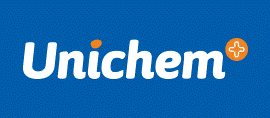 Unichem Adamsons Pharmacy
Unichem Adamsons Pharmacy in Whakatane are a proud supplier of Natio, Nude, Savar & Revlon. We stock a wide range of fine fragrance including Celebrity Fragrances, Dolce and Gabbana, Gucci and many more, along with a quality range of Natural Health products, including Go Healthy, Nutralife, Clinicians and more. We also have available a large selection of quality gifts. Other services include Photo Processing, Medico Paks, Viagra Consultations (the little blue pill), Blood pressure monitoring, and the Emergency Contraceptive Pill. All this is provided with the usual Unichem friendliness and professionalism.
Our pharmacy services...
Rheumatic Fever Sore Throat Swab
Kiri Ora Skin Programme
Smoking Cessation
Sharps Bin Needle Disposal
Bacterial Conjunctivits
Address
Unichem Adamsons Pharmacy
52 King Street
Kopeopeo
Whakatane
Bay of Plenty
NZ
3120
p 073087611
f 073085200
Secure Prescription Email
Contact Us