BOPCPG is run by a committee of Bay of Plenty Community Pharmacists and consists of 52 member pharmacies.
We work in collaboration with the Bay of Plenty District Health Board, Primary Health Organisations and other Non Governmental Organisations.
BOPCPG is the umbrella organisation for our member pharmacies, we source and administer contracts for projects that Community Pharmacies deliver.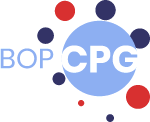 Overview of Services 2021
BOPCPG is a not for profit group of community pharmacies located between Opotiki and Waihi Beach. We aim to deliver services as listed below:
BOPCPG implements and facilitates the delivery of DHB funded contracts via accredited Community Pharmacists for a range of patient centred education projects as described below and at bopcpg.co.nz
BOPCPG advocates for community pharmacy in many varied forums both regionally and nationally. MidCPG is a key partner in the development of multi-disciplinary teams and integration across Primary Health Care.
BOPCPG aims to support Community Pharmacy with tools and clinical assessment skills with the end goal of improving the health outcome of patients throughout the region.
BOPCPG supports Community Pharmacies by providing clinical pathways and tools, with the end goal of improving the health outcomes of patients throughout the region
1. Services Available from Community Pharmacy
Emergency Contraceptive Pill Service
Emergency Contraceptive Pill (ECP) free to under 25 year old women (residents of NZ)
Pharmacists must be ECP accredited via PSNZ to provide this service
Smoking Cessation Consultation and provision of NRT
Pharmacists Smoking Cessation consultation and where appropriate provision of NRT (Patches, Gum or Lozenges) for patients wishing to quit smoking. The aim is to remove barriers for patients accessing smoking cessation services and support, patients may be provided NRT at the time of consult or referred to GP for other options ie: Champix.
Service includes provision for a referral onto an extended PHO smoking cessation service.
Pharmacists must be accredited via the learnonline training programme.
Sore Throat Management for the prevention of Rheumatic Fever
Sore Throat Management in Community Pharmacy was developed following the Ministry of Health's Rheumatic Fever Prevention Programme (RFPP). The sore throat swabbing service is offered to eligible children and their households across the Waikato, to identify and treat Group A Streptococcal (GAS) throat infections and prevent rheumatic fever and heart damage.
Eligibility Criteria for this service is as follows:
Must have a sore throat and be 4 – 19 years of age
Maori or Pacific Island child OR
Non-Maori, non-Pacific child living in an NZ dep quintile five area
If an eligible child has a positive GAS result any symptomatic household members aged 3 – 35 years also become eligible for free throat swabbing and treatment
Pharmacists must be accredited via BOPCPG training programme and the prerequisite learnonline course.
Pharmacy Medicine Waste and Patient Sharps Disposal Service
Pharmacies have access to a free and safe medication waste disposal service for expired and returned medicines from patients. Patients can also access sharps containers from their pharmacy and return the full container for safe disposal.
Kiri Ora (Healthy Skin) Pilot in EBOP and Te Puke
This service is being trialled to address inequalities in health outcomes for conditions such as scabies, head lice, boils, impetigo and minor cellulitis; with the aim to prevent hospital and A+E admissions. The free service follows a standardised algorithm and checklist for pharmacists to review children's skin conditions, with provision of patient information. education and where appropriate free products to treat and manage the condition.
Pharmacists must be accredited and complete a BOPCPG training programme
Other services offered in Community Pharmacy
There is a range of other services available to patients from community pharmacies outside MidCPG contracts.
This includes but is not limited to:
Compliance packing
Blood pressure monitoring and advice
Blood glucose education and advice
Shingles, meningococcal, influenza, and MMR vaccination
UTI consultation and trimethoprim provision where appropriate
Erectile dysfunction consultation and sildenafil provision
Conjunctivitis consultation and chloramphenicol provision
Plus lots more – if patients have queries they are advised to speak to their Community Pharmacist.