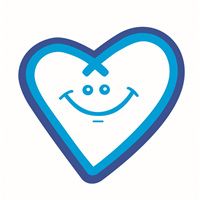 Bureta Pharmacy Ltd
Bureta Pharmacy is a small, but busy pharmacy that has served the Tauranga and Otumoetai areas since 1961. We bought the business back in 2004 - we plan to be here for the long haul! We're conveniently situated next to "The Doctors at Bureta" clinic on Bureta Road. We stock a good selection of pharmacy medicines to best help maintain your health and well being.
We also stock a good selection of quality supplements from Go Healthy, Clinicians, and Nutralife. We're stockists of Designer Brands cosmetics and the Sukin skin care range. We also specialise in sports supplements from R-line, Gu and Leppin and have highly trained staff available to help recommend the best nutrition to help you reach your goals. We also have have a quirky selection of great gift ideas - something to suit all tastes! If you need to post something, we're also a Post Centre! We can handle most domestic and international postage. Shop online with us and we can post to you quick smart.
We offer free delivery to our valued customers in the Tauranga area too! Feel free to phone or email to arrange for your purchases or prescriptions to be delivered. Sometimes phoning ahead saves time too (07 5769600) Save $$$ - Join our VIP club - accumulated purchases are rewarded with vouchers to spend in the shop! (Every $75 purchased gives you a $5 VIP voucher)...conditions do apply. As well as being one of the oldest pharmacies in Tauranga, when it comes to embracing new technology - we're one of the newest when it comes to being able to purchase pharmacy items online. We look forward to seeing you instore or helping you find what you're after online. Feel free to contact us if you have any queries, Email: buretapharmacy.co.nz Phone: 07 576 9600 or visit our website www.buretapharmacy.co.nz
Healthy Regards! Simon & Jackie Hodgson Owners.
Our pharmacy services...
BOPCPG Funded Services
Smoking Cessation
Sharps Bin Needle Disposal
Medicine Management
Vaccinations and Immunisation
Influenza Vaccination
Bacterial Conjunctivits
Address
Bureta Pharmacy Ltd
78 Bureta Rd
Otumoetai
Tauranga
Bay of Plenty
NZ
3110
p 075769600
f 075769605
Secure Prescription Email
Contact Us